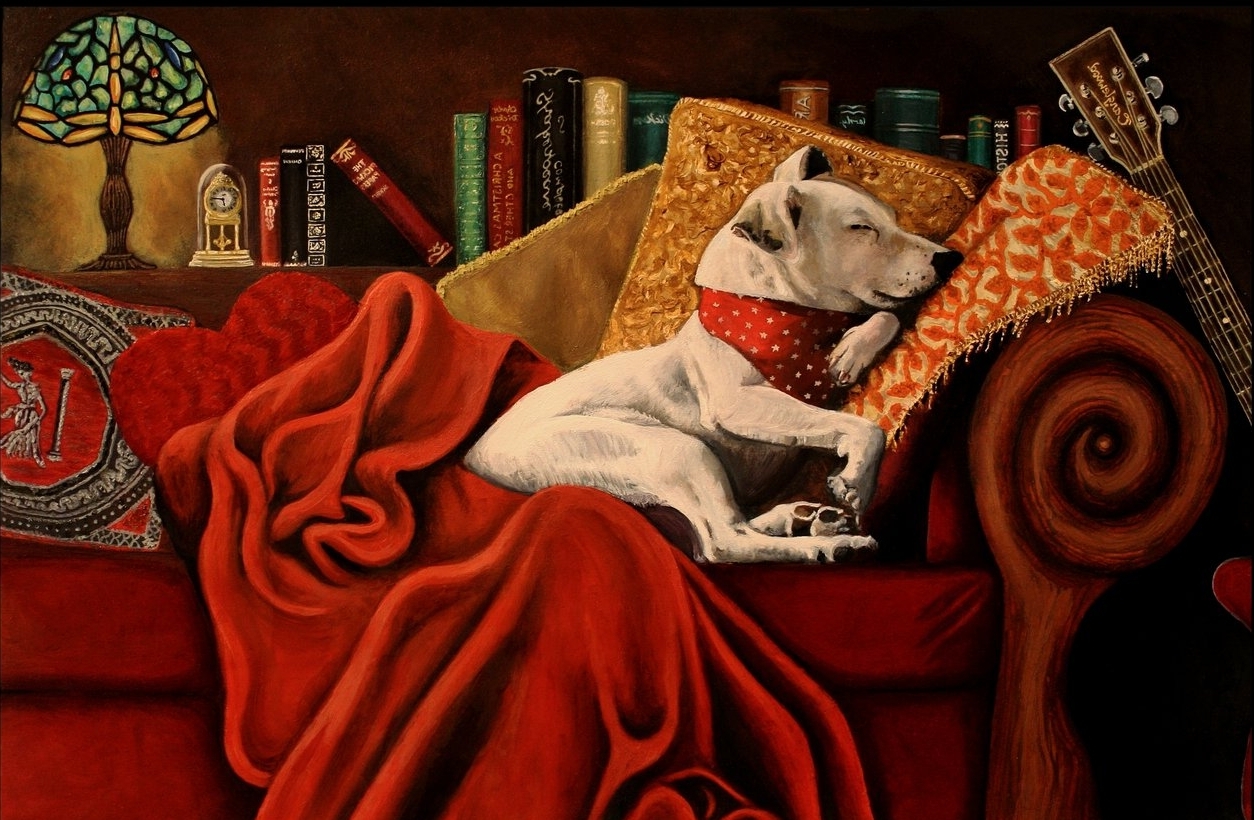 www.ABetterLifePetRescue.com

"A Better Life Rescue, Inc."

501(c)(3) non-profit corporation


We are a rescue group that deals primarily with small dogs that have been abandoned, abused, neglected or they are no longer wanted.  We will rehabilitate, bring them back to health, socialize, house trained if needed but most important we give them a sense of belonging and lots and lots of love.   Every dog wants to be loved and receive affection as they have spent in most cases all their lifes not having the warmth of someone's love.   My own dogs are instrumental in socializing them and making them feel as dogs should, that someone loves them and will take care of them at all times.

"Until one has loved an animal, a part of one's soul remains unawakened."   ― Anatole France

A Better Life Rescue, Inc

15757 Pines Blvd. #309

Pembroke Pines, FL 33027 US

Phone # 305-978-0059

We do not adopt outside the state of Florida. We adopt primarily in the south florida region. We consider exceptions within the state on a case by case basis.

We need donations, Foster homes and people to open their hearts and homes to these precious dogs.ry. His Vet costs to date are up to $3195.55. Your donations will be enormously appreciated. Thank you so much.

Do you have a male dog that is lifting his leg and marking?

VISITORS TO OUR WEBSITE -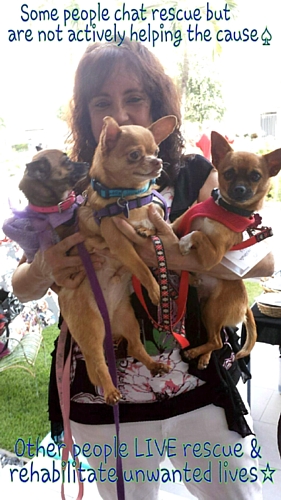 PLEASE HELP US SAVE THE DOGS FROM THE BAHAMAS

Click this link to help the Bahama Dogs come to America!

A final ruling has been voted upon in August 2014 and will be a Law as of November 17th of this year. What this updated Law says in a nutshell is that the importation of dogs will now be prohibited, with limited exceptions, from any part of the world into the continental United States or Hawaii for purposes of resale, research, or veterinary treatment, unless the dogs are in good health, has received all necessary vaccinations, and are at least 6 months of age. This will substantially eliminate all the dogs being shipped to the USA from overseas puppy mills or breeders. It is still permitted for individuals to adopt one dog at the age of 6 months or older but will eliminate litters of puppies being shipped at the same time.

While we think this is a huge step in the right direction, what the new Law did not take into account were the many dogs seeking refuge from Animal Shelters and Rescue Groups from outside the USA. This is regrettable and unfortunate.

The Humane Society of the Grand Bahamas has been a group of dedicated volunteers and I  support their efforts to remove as many dogs off the Island as possible. The percentage of dogs adopted from the Humane Society is almost non-existent and some of their dogs have been living there for years. Others are humanly euthanized because of the sheer amount of dogs surrendered to them every single year.

The Director of the Humane Society of Grand Bahamas has asked for our help and we are going to help her do what we can to get as many dogs off the Island before November 17th. Currently there are 12 small dogs, ShihTzu, Poodle mixes and Chihuahuas. Two of them are blind. If they are not flown off the Island within the next few weeks their lives will be at certain risk.

We are making the arrangements to get them flown to Florida within the next few weeks as the cutoff date of November 17th is fast approaching. We are very happy that at least we can save these few. Please help us help them.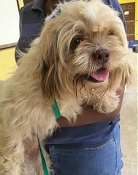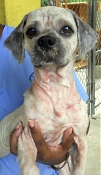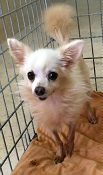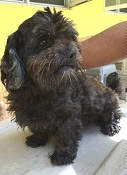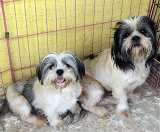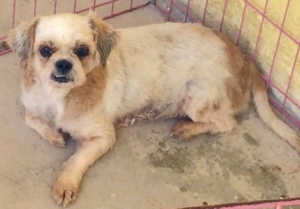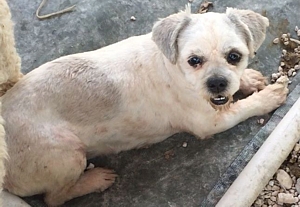 Robin (left) and Camair (right) are both Shih Tzu mixes and they are both blind. They will need special homes.

Some dogs have skin issues; one is Heartworm positive and they will all need additional Veterinarian care... please help us if you can!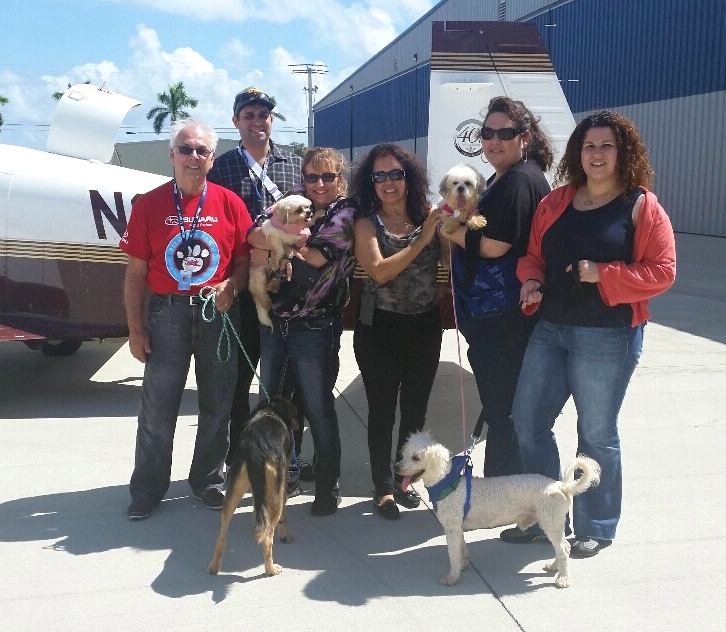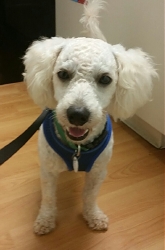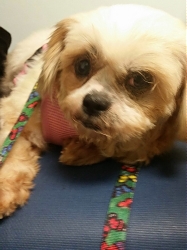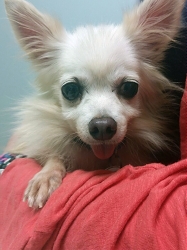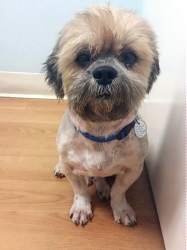 The plane landed on October 11,2014. All dogs arrived safely.

Here are just a few photos of the dogs as they got off their plane and landed their paws on American soil for the first time.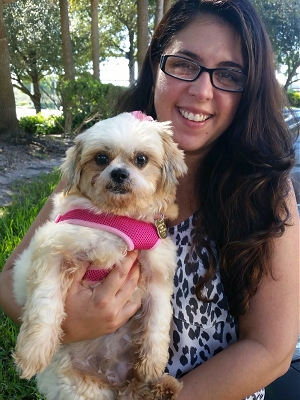 10/18/14 - First Bahama Dog adopted. Camair finds her new home!

Here is the story of Jessie's Journey; a tiny little Chihuahua who was hit by a car and left for dead in the middle of a busy road.

His ending is a happy one; he has since been adopted and is doing very well in his new home.